KAWANO MEMBER BIRTHDAY DELIVERY
Now KAWANO MEMBERS can celebrate birthday by using your promo privilege for delivery service!
Created: September 22, 2020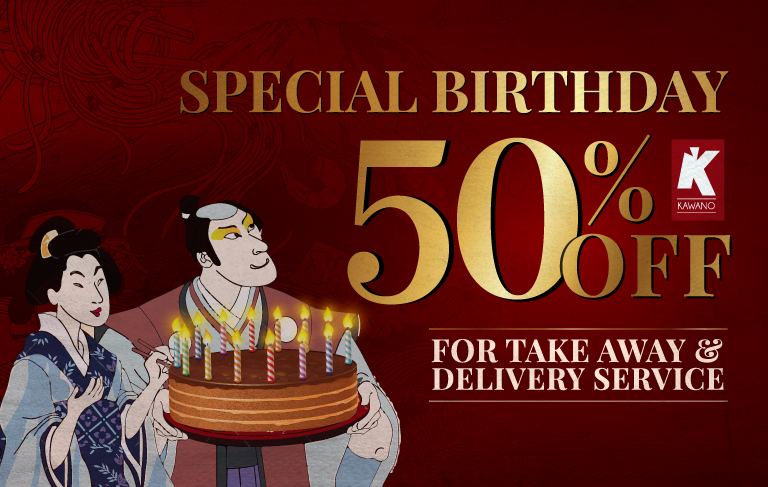 Special information for KAWANO MEMBERS
Cannot use the Birthday Promo Privilege because of PSBB?
All members of KAWANO who are eligible to use their birthday promo privilege now can also use it with DELIVERY!
T& C to use birthday promo with delivery service
1. You have to be at least 17 years old, own an ID card and registered as KAWANO member
2. Birthday promo can only be used 1 TIME A YEAR IN 1 RESTAURANT ONLY
3. Birthday promo is VALID FOR 14 DAYS (7 days before - 7 days after your birthday)
4. NO MINIMUM PURCHASE
5. MAXIMUM limit at IDR 4.000.000 (before tax & service)
6. 50% is valid for all food and non-alcohol beverages
8. This privilege is strictly for you only and cannot be transferred to other person
9. Cannot be clubbed with any other promotion
10. Your transaction will still be recorded to your KAWANO REWARDS apps after discounted before tax & service charge.
11. Delivery Fee will be charged to customer and customer must pay directly to the delivery courier (we are using Go-send, Grab-express service, or Go/Grab-Car service if needed)