TONTOKI DAILY PROMO
From Monday to Sunday pork madness!
Created: July 4, 2019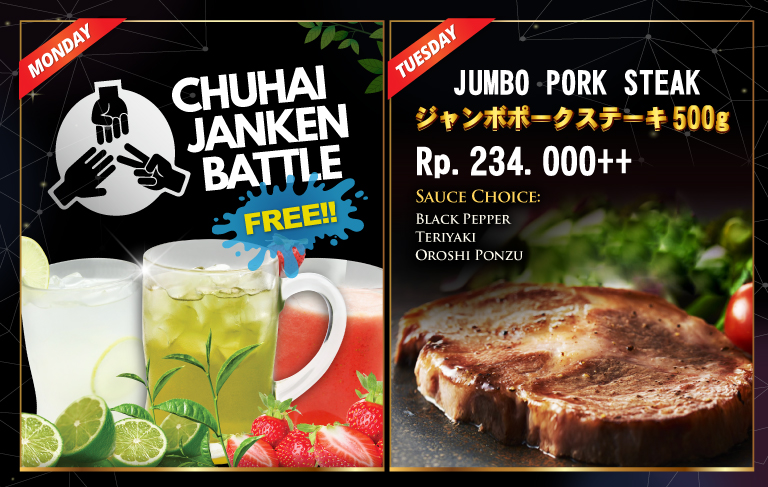 If you are a fan of TONTOKI MIDPLAZA, one of our outlet who only sells pork dishes in store, then this must be a fabulous news for you!
Do not miss daily exciting promo and menu as the day is changing
MONDAY
JANKEN BATTLE!!
Ask our staff to play Janken (Rock Paper Scissor) with you and if you win you'll get a glass of free Chuhai, our Original Cocktail
TUESDAY
Special Price for THE JUMBO PORK STEAK!

WEDNESDAY
20% OFF of all Sake (Bottle only)
THURSDAY
CASINO HIGHBALL time! Roll the dice and let it decide your faith for the night :)
FRIDAY
LADIES NIGHT! 1 Free Drink for the Ladies!
SATURDAY & SUNDAY
20% OFF with minimum IDR 200.000++ purchase*
What are you waiting for?
Pick your favorite promo and get your squad!