TONTOKI BUY 1 GET 1
Do not miss this!!!
Created: May 31, 2019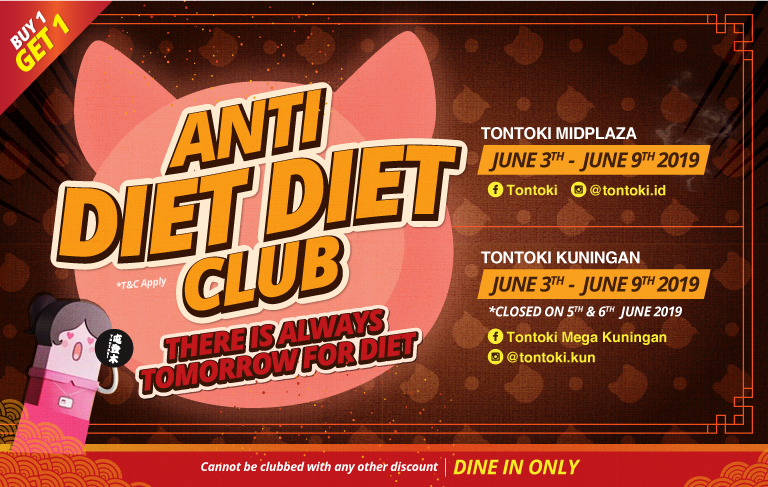 Continuing the unbelievable respond from last year, this year we are also going to have this BUY 1 GET 1 both in TONTOKI MIDPLAZA and TONTOKI KUNINGAN!

TONTOKI BUY 1 GET 1
on selected items
Please note the date
TONTOKI MIDPLAZA:
June 3th - 9th 2019 (June 5th dinner only)
TONTOKI KUNINGAN:
June 1st - June 9th (June 5th & 6th closed)
Are you ready to gather your porky dokey squad???
One...Two...Three !!!!!