THE GRILL JAKARTA GOES TO BALI
We fly Korean Barbeque supremacy from Jakarta to Bali!
Created: December 17, 2021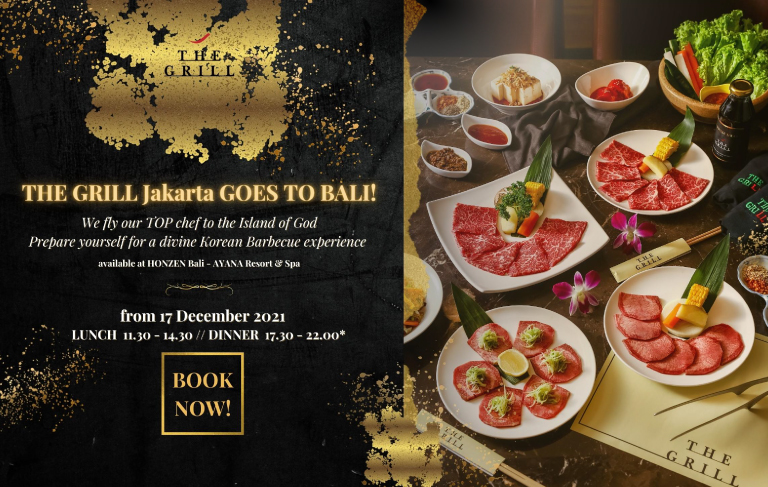 Established in 2002, THE GRILL Jakarta is one of the true pioneers of Korean Barbeque restaurants, even before it was a trend. The highlight of The Grill are certainly the quality of the meat and the original sauce that has been through years of perfecting process.
In this special end of year time, we fly THE GRILL's top chef team straight to the island of God, Bali, to cater guests from all over the world in HONZEN Bali, located in AYANA Resort and Spa.
Do check HONZEN Bali instagram www.instagram.com/honzen.bali to find the menu and reservation link through whatsapp.
We are ready to serve you the special year-end of 2021