SAKANA MIDPLAZA WEEKEND BLAST
New Promo til 2019 ends!
Created: September 4, 2019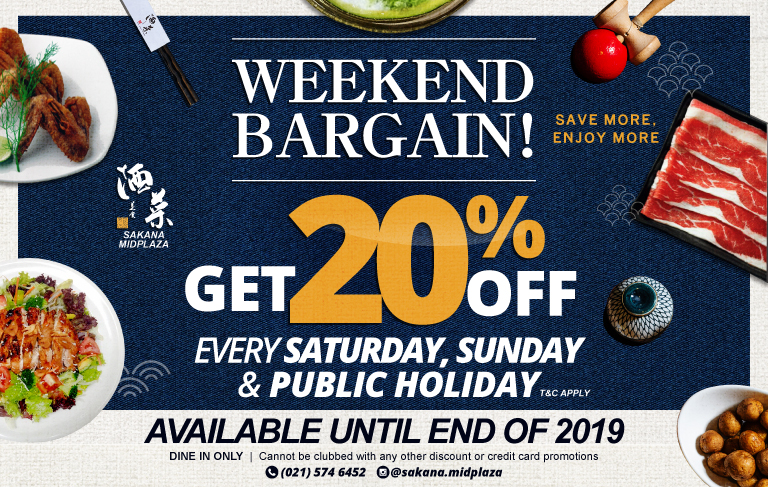 We know you're gonna love it!
SAKANA MIDPLAZA will give you 20% OFF for the weekend!
Starts this September until the end of December
Now you know where to go on the weekend!
Call us for more info!!