#KAWANOGROUPFROMHOME
Helping you to enjoy Japanese Dining experience from home
Created: May 6, 2020
During this #stayathome period in history, we are left with no choice but to embrace a new culture called "The New Normal". We used to spend our daily life in the busy big city, caught up in traffic and tight routine we wanted to get away from. We used to find escapade from the endless daily activities and chores in the comfort of food.
"Comfort" has always been our key word. Creating delicious and easy to dine Japanese comfort food, at the same time delivering our Japan's standard hospitality, all are meant to reach our guests' comfort and satisfaction. Since today's situation doesn't allow us to do that face to face, we have listed our best-selling item list in these delivery menus below
Jakarta meat worshipper who have missed how amazingly tasty THE GRILL original recipe is, or Japanese Izakaya style cuisines from KADO and TONTOKI can go directly to the download link below or just hit the whatsapp button to chat directly with our staffs.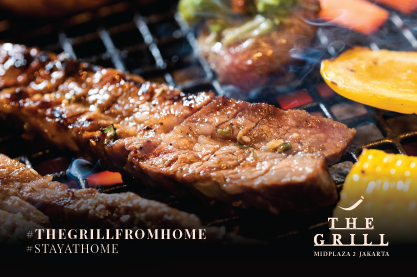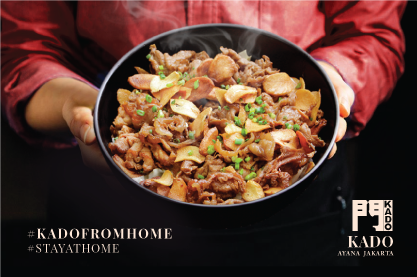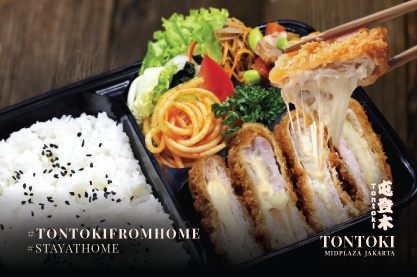 THE GRILL MENU Click here to view menu
THE GRILL WHATSAPP 085717564928
THE GRILL PHONE 021-5706210
KADO TONTOKI MENU Click here to view menu
KADO WHATSAPP 085894383194
TONTOKI WHATSAPP 081316862417
Free Delivery Service T&C
Delivery Hour:
THE GRILL: EVERYDAY - 11.30 – 20.00
KADO – TONTOKI: EVERYDAY – 11.00 – 21.00
Minimum purchase 100.000++ (after KAWANO Member Discount, if any)
Only applicable to non-promo menu order directly via whatsapp or phone number
Free Delivery Service is up to IDR 30.000
If Delivery fee exceeds IDR 30.000, please kindly pay the rest directly to the delivery driver
Since KADO and TONTOKI are temporarily stationed together, you can combine order from both restaurant and achieve the minimum purchase easier