KAWANO MEMBERSHIP POINTS ANNOUNCEMENT
Loyalty System Transformation
Created: June 14, 2022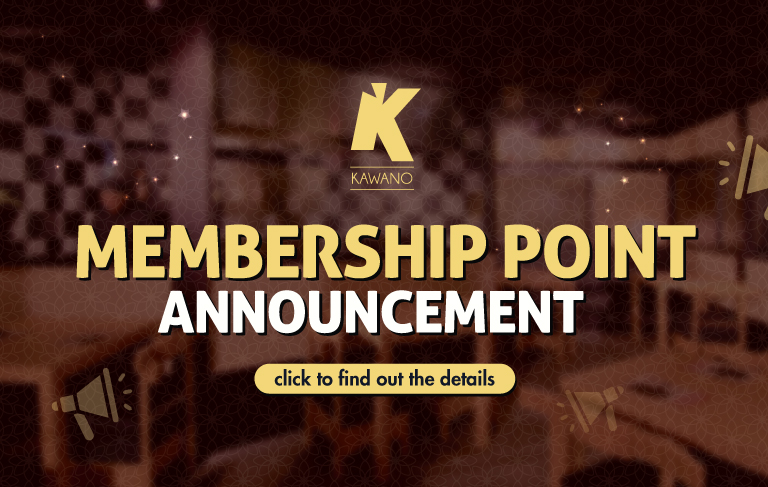 Dear KAWANO GROUP members,
Warm greetings from KAWANO GROUP.
We would like to inform you that we are currently transforming our whole ordering system to help you experience a faster, less hassle and less time-consuming automatic order using QR code.
Due to the transformation, we will eventually change KAWANO Loyalty Rewards system and for a while, we will not be able to record your transaction history and point input from all KAWANO GROUP restaurants starting 1 July 2022.
(However, there are few restaurants that has already started the new system trial hence your transactions nor points will be recorded)
SAKANA Midplaza: Starting 6 June 2022
KADO: Starting 20 June 2022
Please do not worry, your current active points will not be missing and will still be usable for item redemption or direct discount (to be informed). You can also still enjoy KAWANO 10 % membership discounts as usual.
We humbly apologize for the inconvenience. We promise we will be back with more membership benefits from KAWANO GROUP in the future.
Best regards,
KAWANO GROUP Management