KAWANO MEMBERSHIP POINTS ANNOUNCEMENT
Loyalty System Transformation
Created: June 14, 2022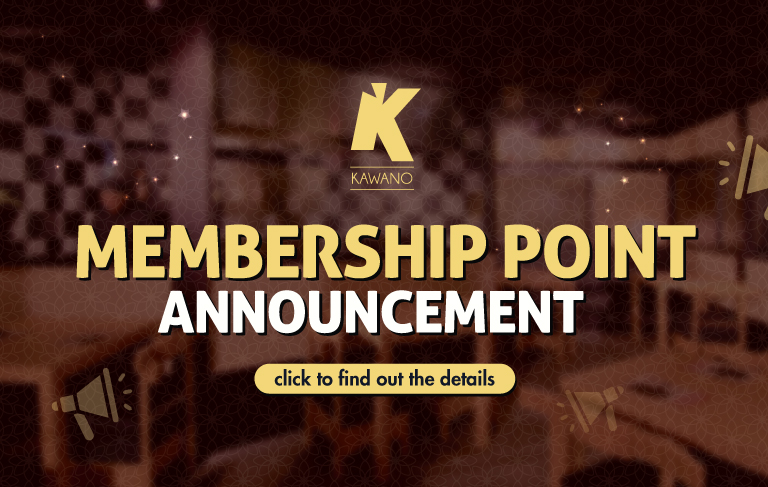 Dear KAWANO GROUP members,
Warm greetings from KAWANO GROUP.
We would like to inform you that we are currently transforming our whole ordering system to help you experience a faster, less hassle and less time-consuming automatic order using QR code.
Due to the transformation, we will eventually change KAWANO Loyalty Rewards system and for a while, we will not be able to use point collection system anymore and point redemption can only be used until Deember 31st 2022.
Please note that with the transaction no longer recorded, your current tier level will change when the initial expiry date has passed.
Our new membership system starts on January 2023 and will be live to use on July 2023. We deeply apologize for the inconvenience and we cannot thank you enough for the patience and support.
We promise we will be back with more membership benefits from KAWANO GROUP in the future.
Best regards,
KAWANO GROUP Management